---
---
Product Name: XCR-NV6 Heating Block
Product model: XCR-NV6
Weight: 7.8g (kit A) 10.3g (kit B) 12.5g (kit C)
Dimensional drawing: 20*16*11.5mm
Thread: M6 thread
Material: Aluminum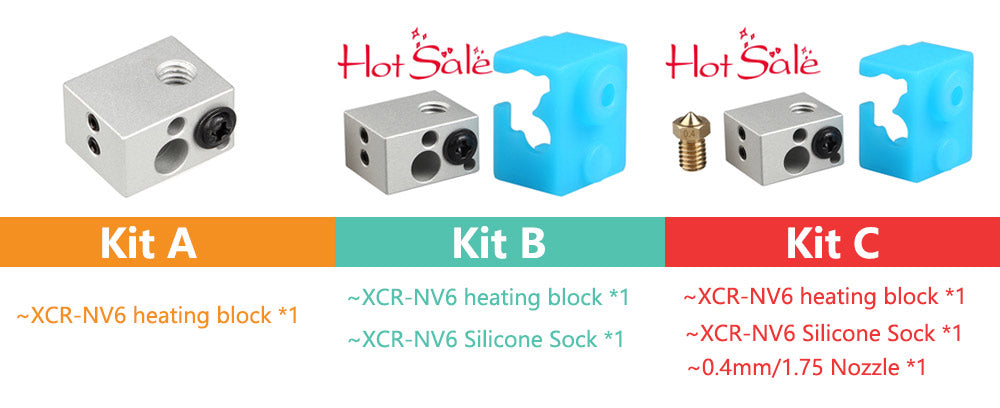 The XCR-NV6 heating block optimizes some based on the V6 heating block:

1. The NV6 heating block is compatible with the original installation design and size of the V6.
2. Compared with the V6 heating block, NV6 heating block can not only supports the old temperature measurement, but also a variety of several other temperature measurement methods。
3. NV6 heating block using pure CNC processing, supplemented by anodizing, the appearance is beautiful and practical. A lot of the V6 heating block on the market is cut directly from the profile mold, there may be problems such as poor texture and big dimensional error.
4. NV6 heating block uses the jack screw to fix the heaters, which solves the problems that the V6 heating block is fixed by the long screw and the aluminum is easy to cause the screw loose, the heater can not be taken out, and it is not easy to disassemble.
5. NV6 heating block is added with a matching silicone protective cover that makes the product is more practical, beautiful and convenient.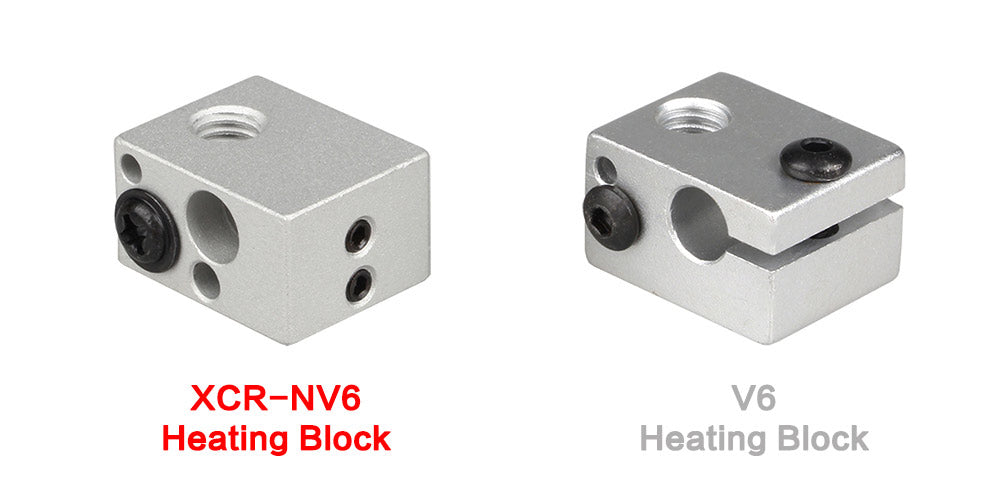 The XCR-NV6 Silicone sock Perfectly compatible E3D-V6 Heat Block,Can also be purchased separately: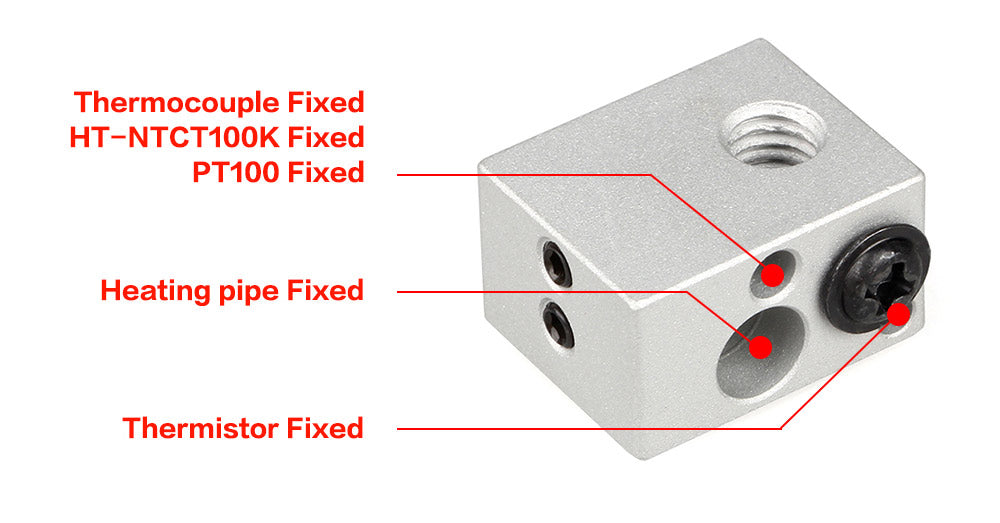 XCR-NV6 Heating Block Dimension Figure: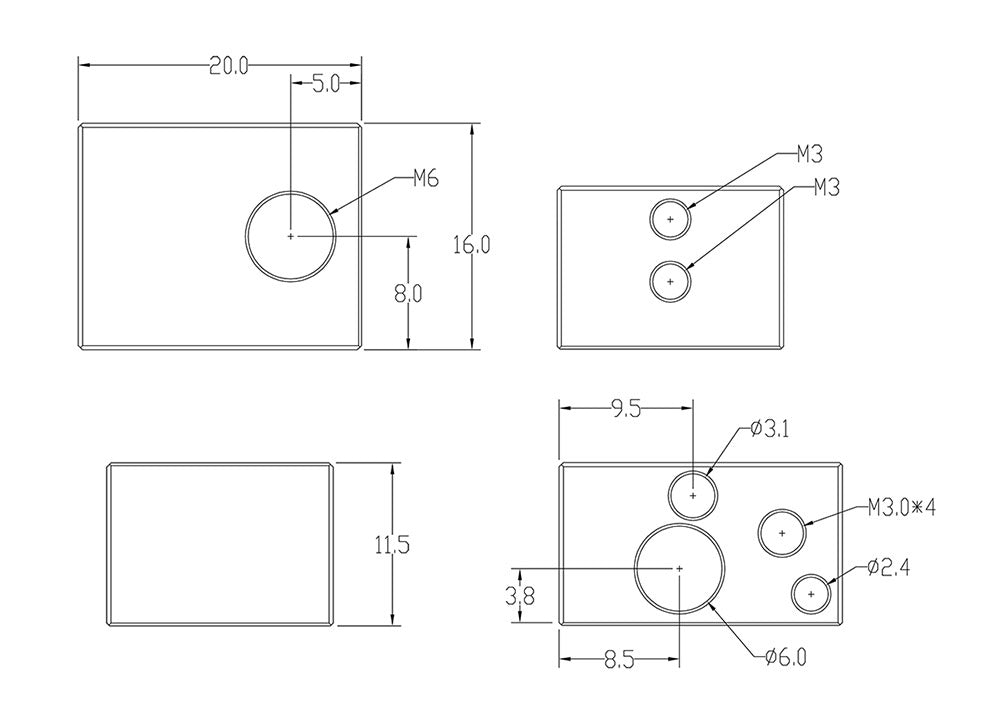 Silicone sock Dimension Figure: