Regular price
$14.50 USD
Sale price
$12.18 USD
Unit price
per
Sale
Sold out
Share
View full details

<!- product description -->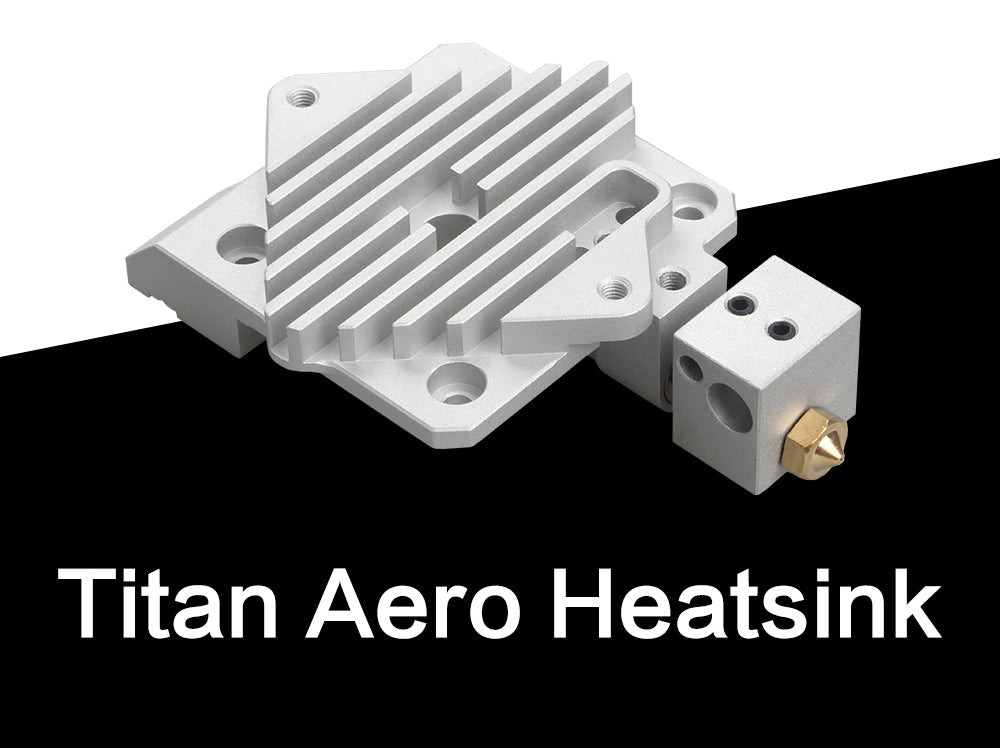 Product advantages

It combines the advantages of light weight and strong stability etc of Titan extruder and BP6 module.
Providing a high quality extrusion system for 3D printers for the vast number of 3D printing enthusiasts.

1, Heatsink carries BP6 hot end. Perfect combination with Titan wire feeding system. The overall appearance is compact and full of science and technology.

2, Wirring feeding system 1:3 deceleration. Improving wire feeding resolution.The distance between extrusion wheel and melting cavity is 25 mm shorter than that of V6 radiator. Wiring feeding is more precise and flexible, reducing printing defects.

Description of parameters

Feeding type: Short-range feeding

Applicable Consumables: 1.75mm PLA/ABS

Nozzle aperture: default 0.4mm (please inform customer service if 0.2/0.3/0.5mm is required)

Aero HeatSink characteristics

Material: Aluminum Alloy 6063

Surface treatment: sand blasting, silver oxide, radiator processed by one-time imported CNC machining center with high precision.

After special optimization, the radiator is different from similar products in that it optimizes the assembly design of the throat tube.

Installation and replacement is much more convenient. And specially for the heat dissipation of the throat tube have been optimize. The heat dissipation efficiency of the throat pipe is improved. It can effectively prevent the occurrence of blockage.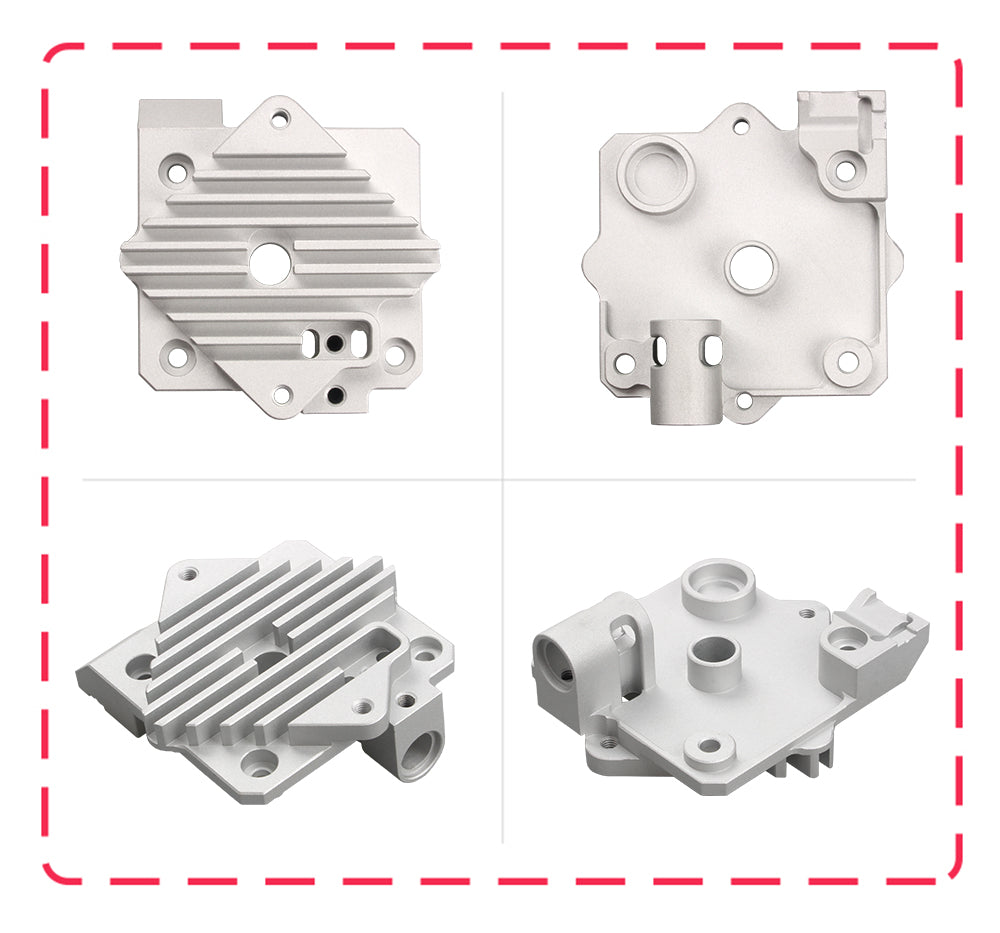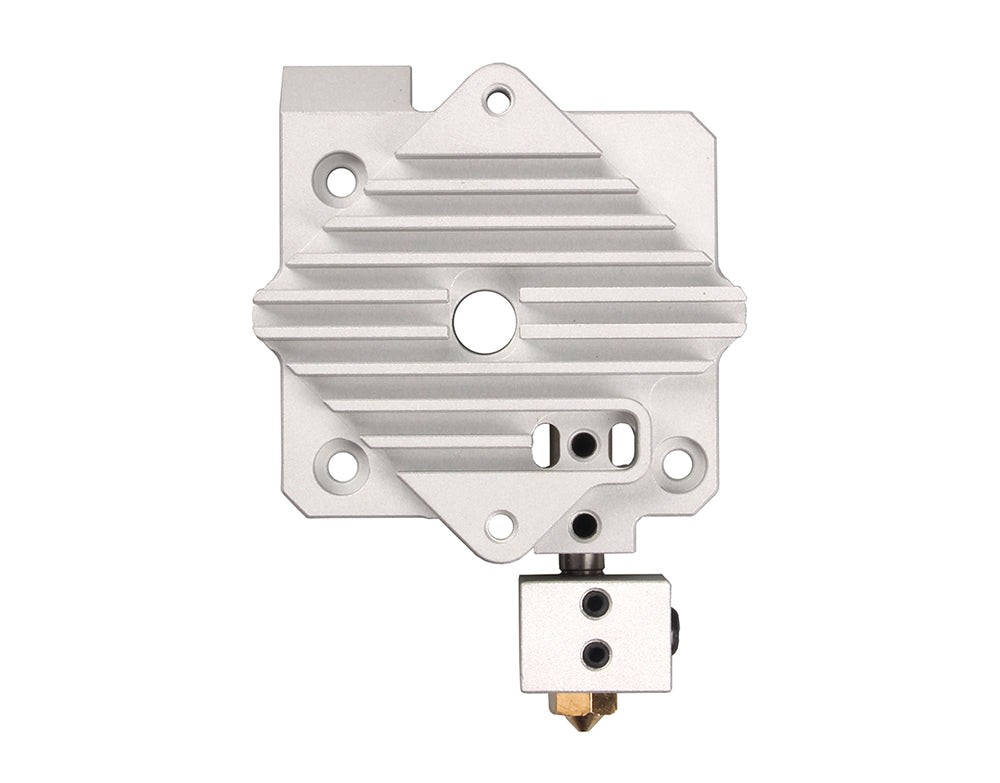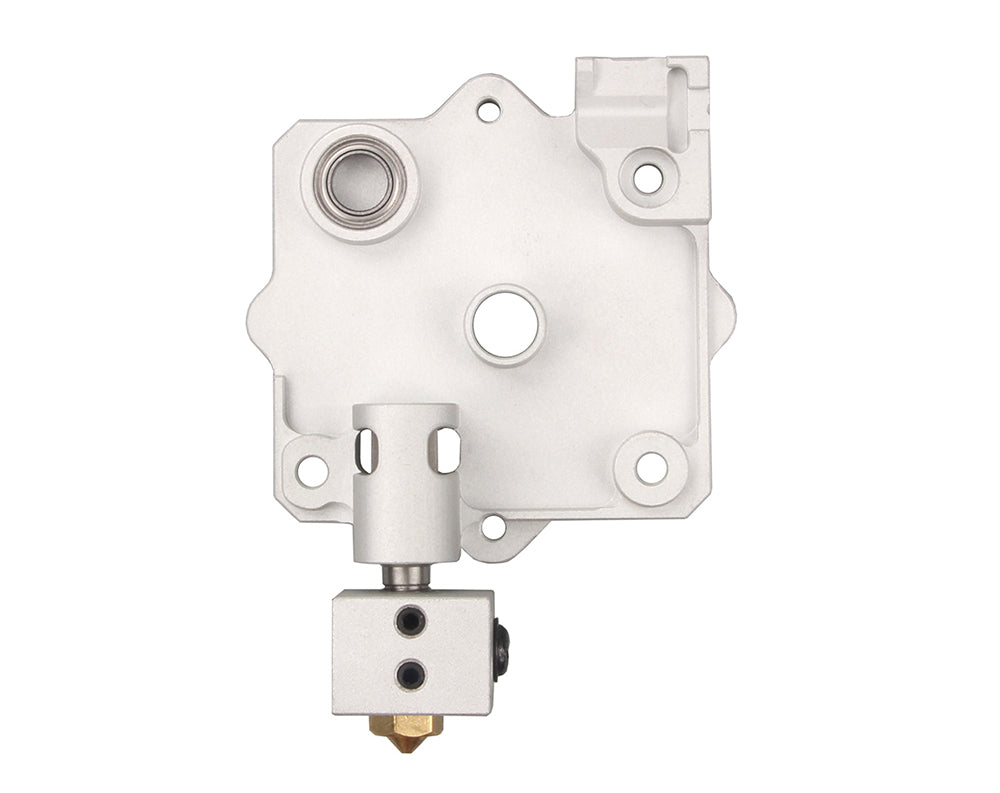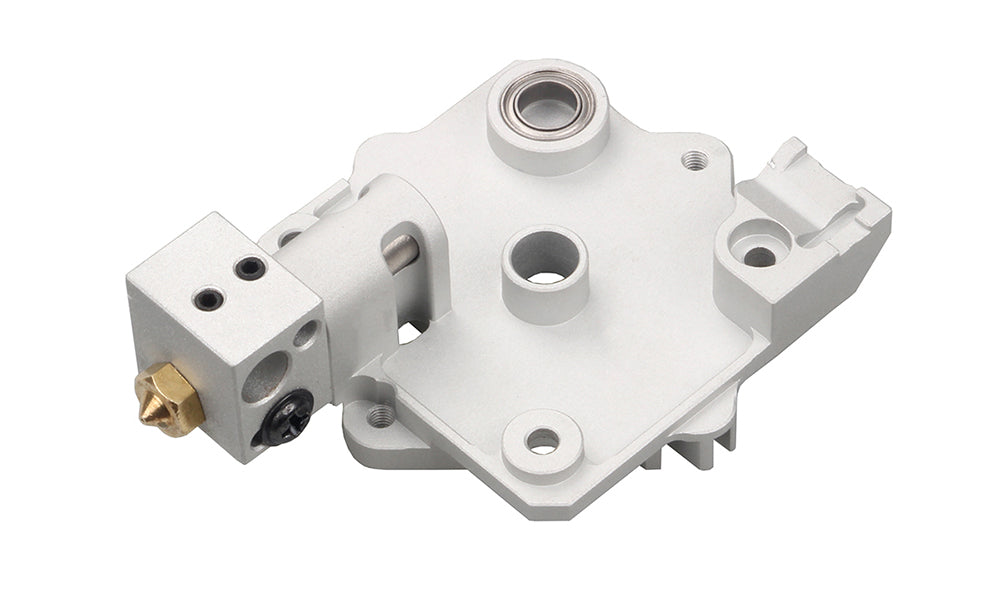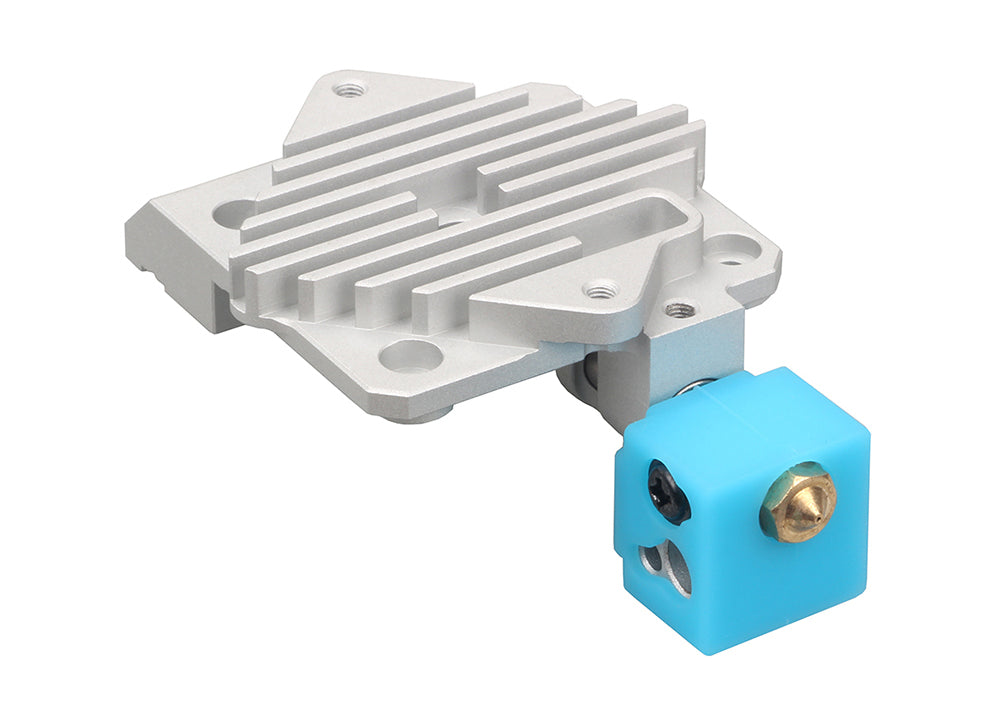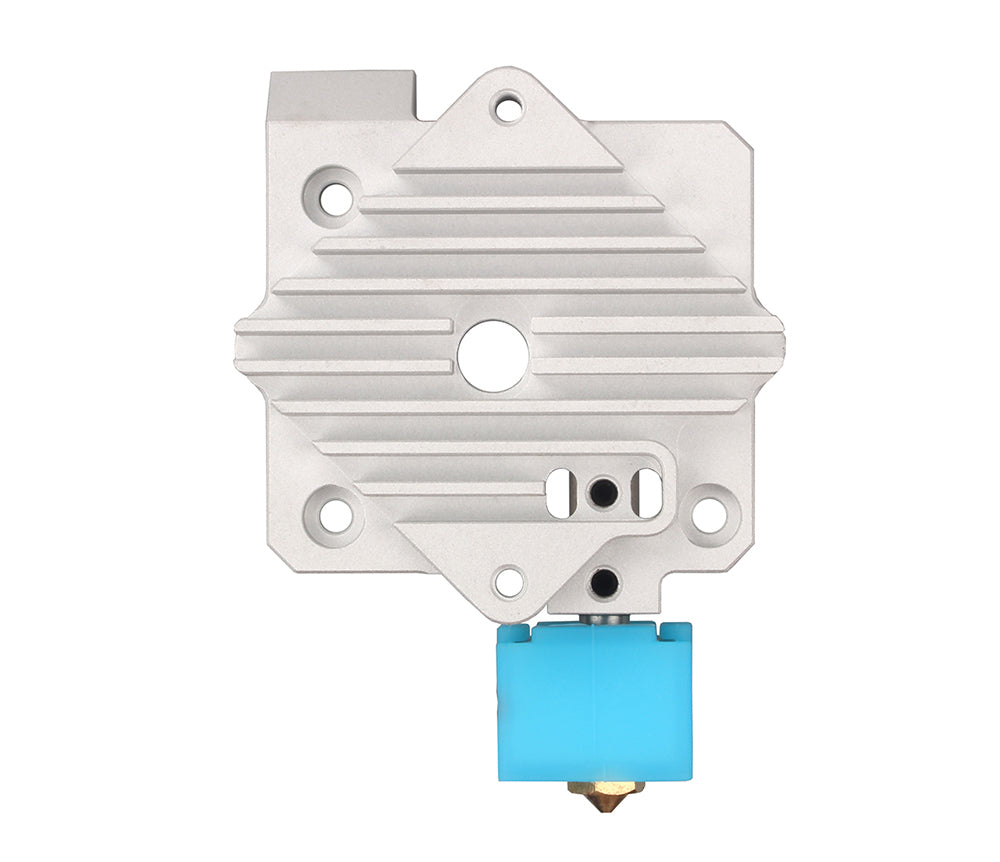 If you need titan extruder