Regular price
$40.85 USD
Sale price
$32.68 USD
Unit price
per
Sale
Sold out
Share
View full details

<!- product description -->
Aquarius Direct Drive Extruder| All-metal, double gear, reduction rate  extruder, compatible for Lerdge-iX, ender 3 v2, Voron and other DIY 3D printer upgrade and modification.  Much cheaper than Orbiter Extruder and Sherpa Extruder. 
Extruder Parameters:
Product Name: Aquarius Extruder
Extrusion gear diameter: 7.5mm
circumference = 3.1415926*7.5 ≈ 23.562
Above the Motherboard of LERDGE:
Default subdivision: 16
Stepper motor 1.8°
Reduction ratio: 1:4
Stepping value = (((360/1.8)*16)/23.562)*4 ≈ 543.248
All-metal, dual extrusion, reduction feeder, direct drive extruder upgrade kit for Lerdge-iX and other 3D printer modification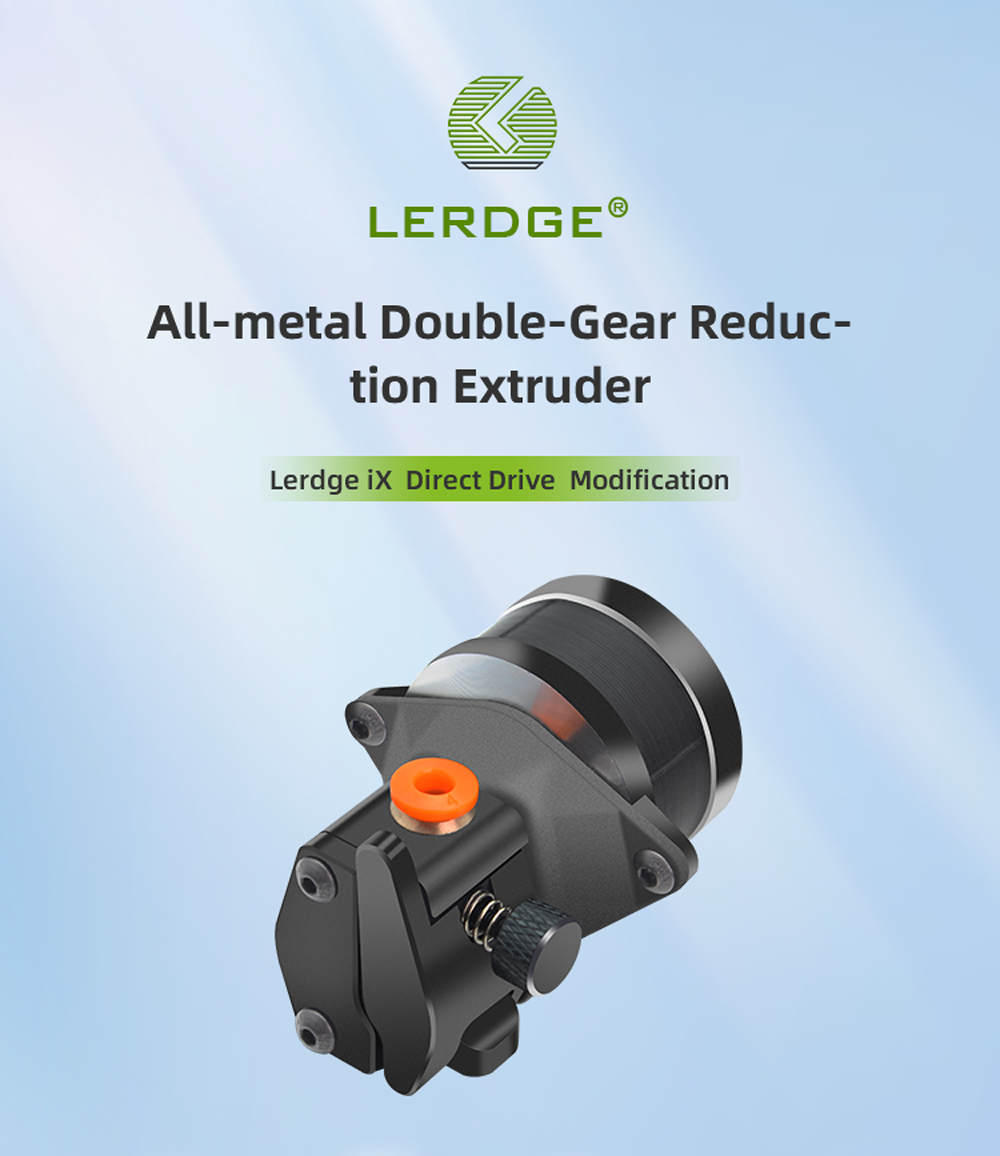 Features:
Lerdge Design,  All metal extruder, Double gear extrusion, Reduction ratio 4:1, Mini and light extruder,  Cheap but high quality feeder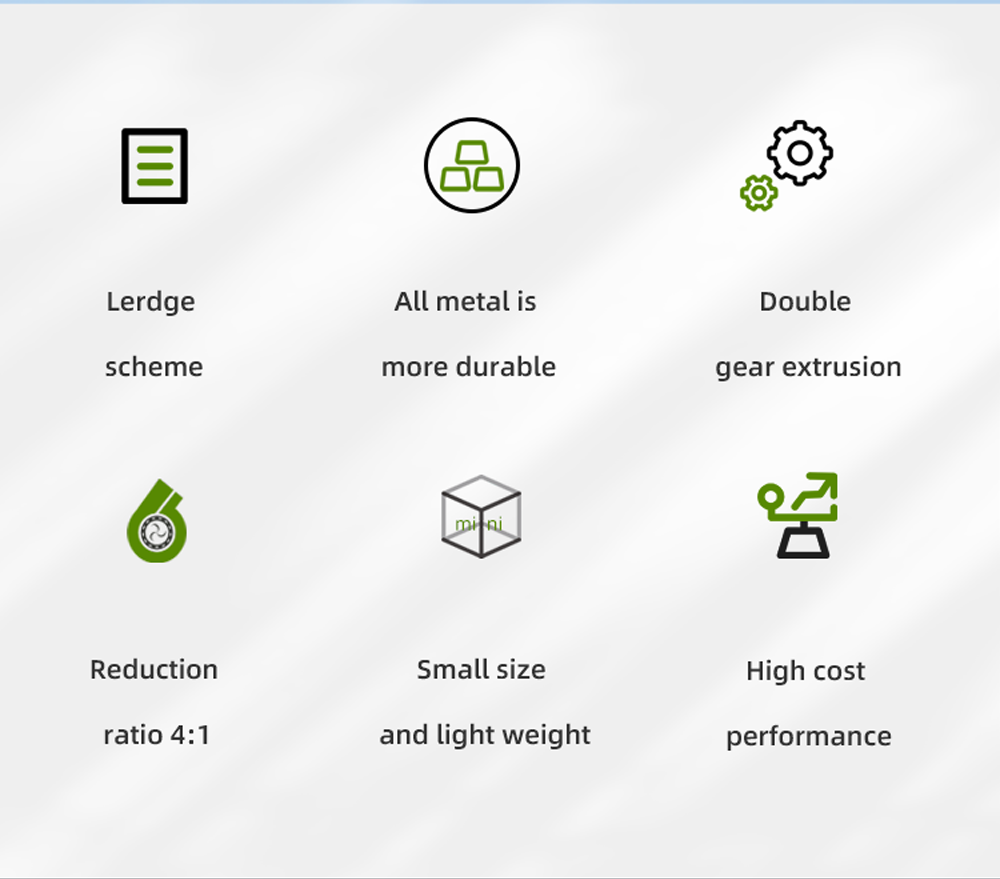 All-metal extruder is stronger and more durable
The whole body is made of high-quality aluminum alloy, which is stronger and more durable than the plastic extruder.
4:1 reduction gear with double extrusion wheel
Dual extruder: Double-extrusion wheels efficiently bite filament, feed filament more smoothly;
Greater extrusion torque is converted through 4:1 reduction gear.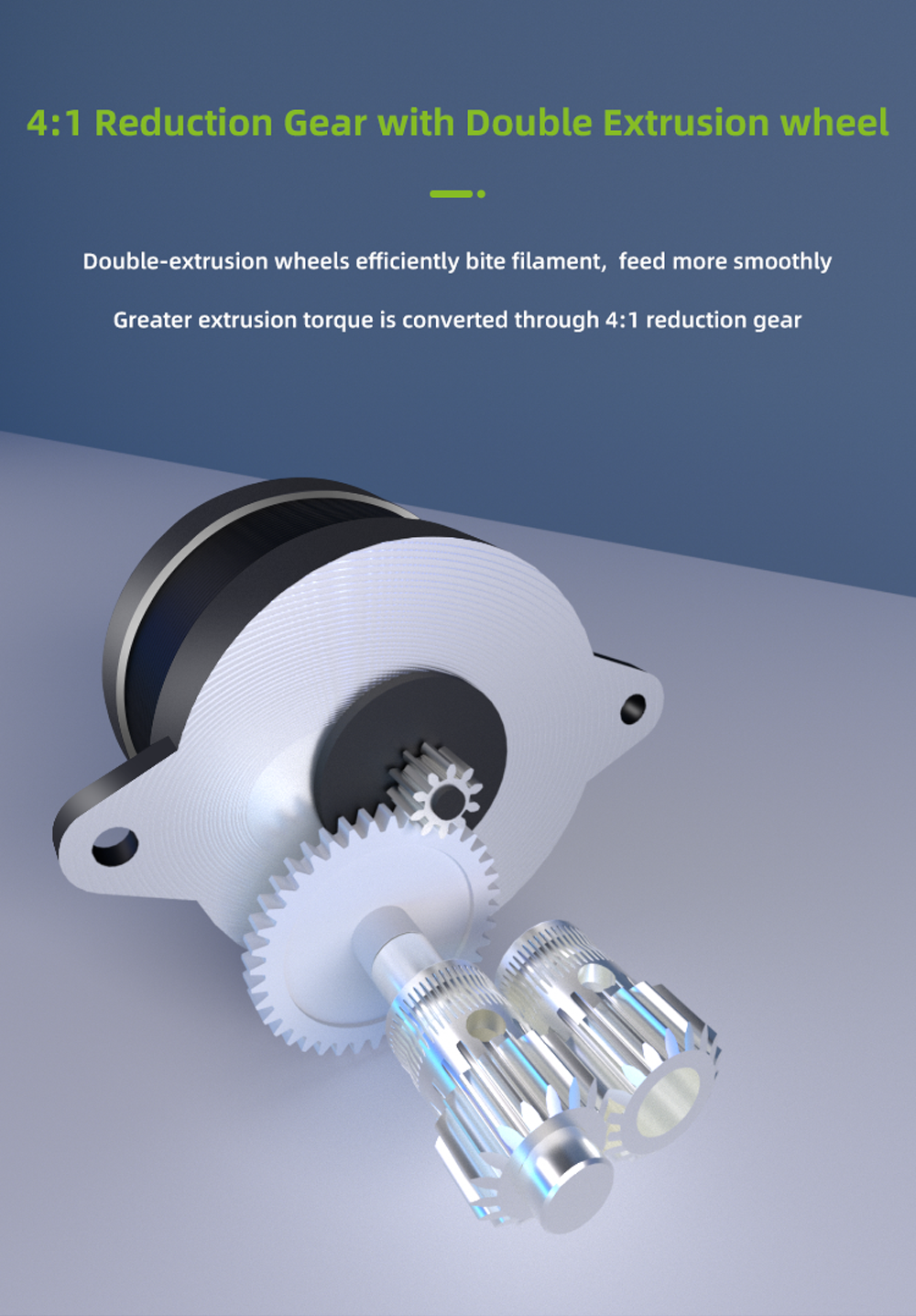 High cost performance
With the performance and quality of other mini extruders (such as Orbiter Extruder,
Sherpa Extruder), it costs less than half the price!!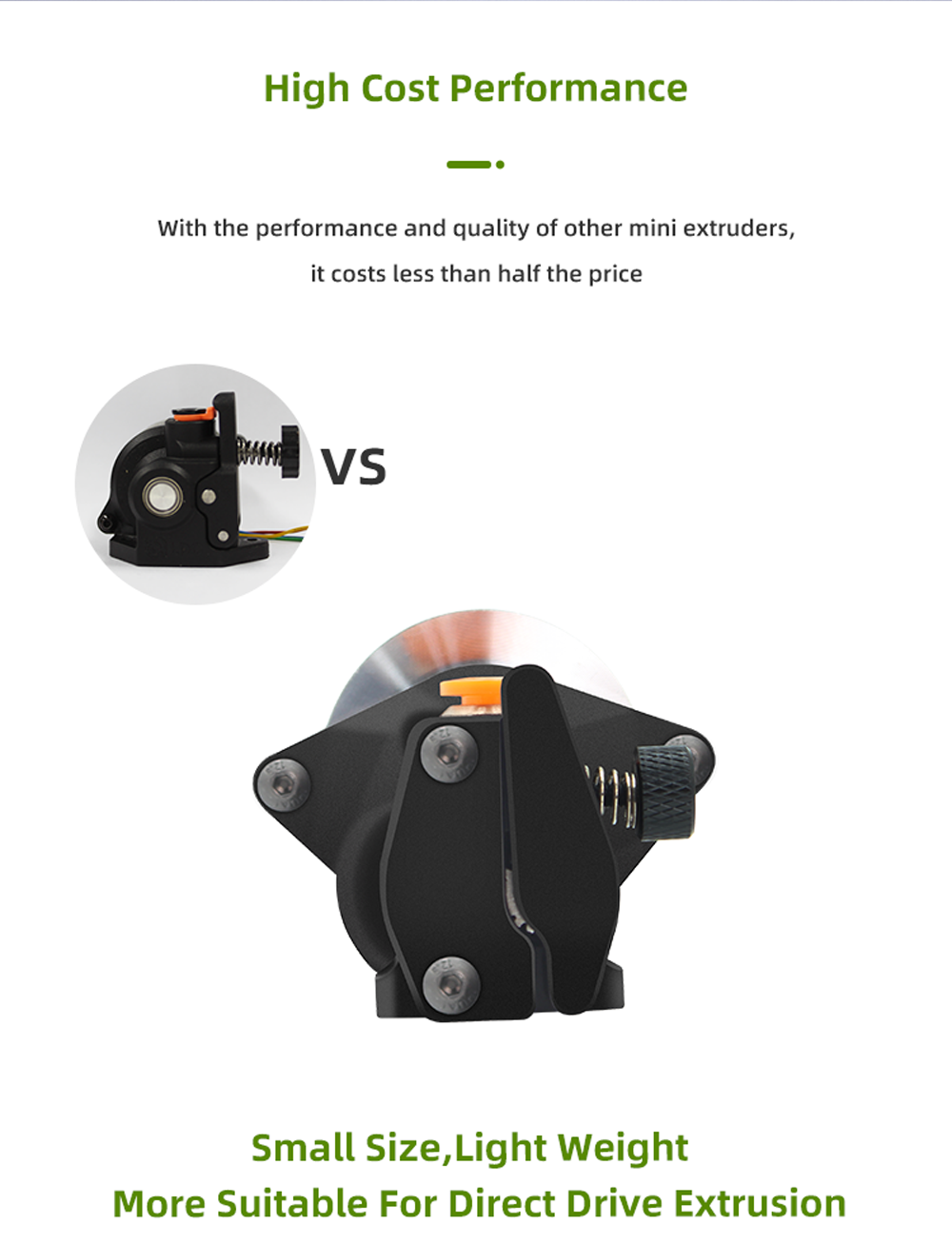 Small size, light weight only 138.6g, more suitable for direct drive extrusion
Aquarius Direct Drive Extruder is a Mini extruder with small size, It has almost the same weight as Orbiter Extruder, Sherpa Extruder as metal extruder and only one-third of the weight of BMG extruder!
Aquarius extruder, provide greater printing quality and speed
It is used as a direct drive extruder can print flexible filament like TPU, making the printing head lighter and improve the printing quality and speed. If you want to build a 3D printer or you are doing a DIY 3d printer project, the Aquarius extruder will be an awesome choice for your 3d printer accessory!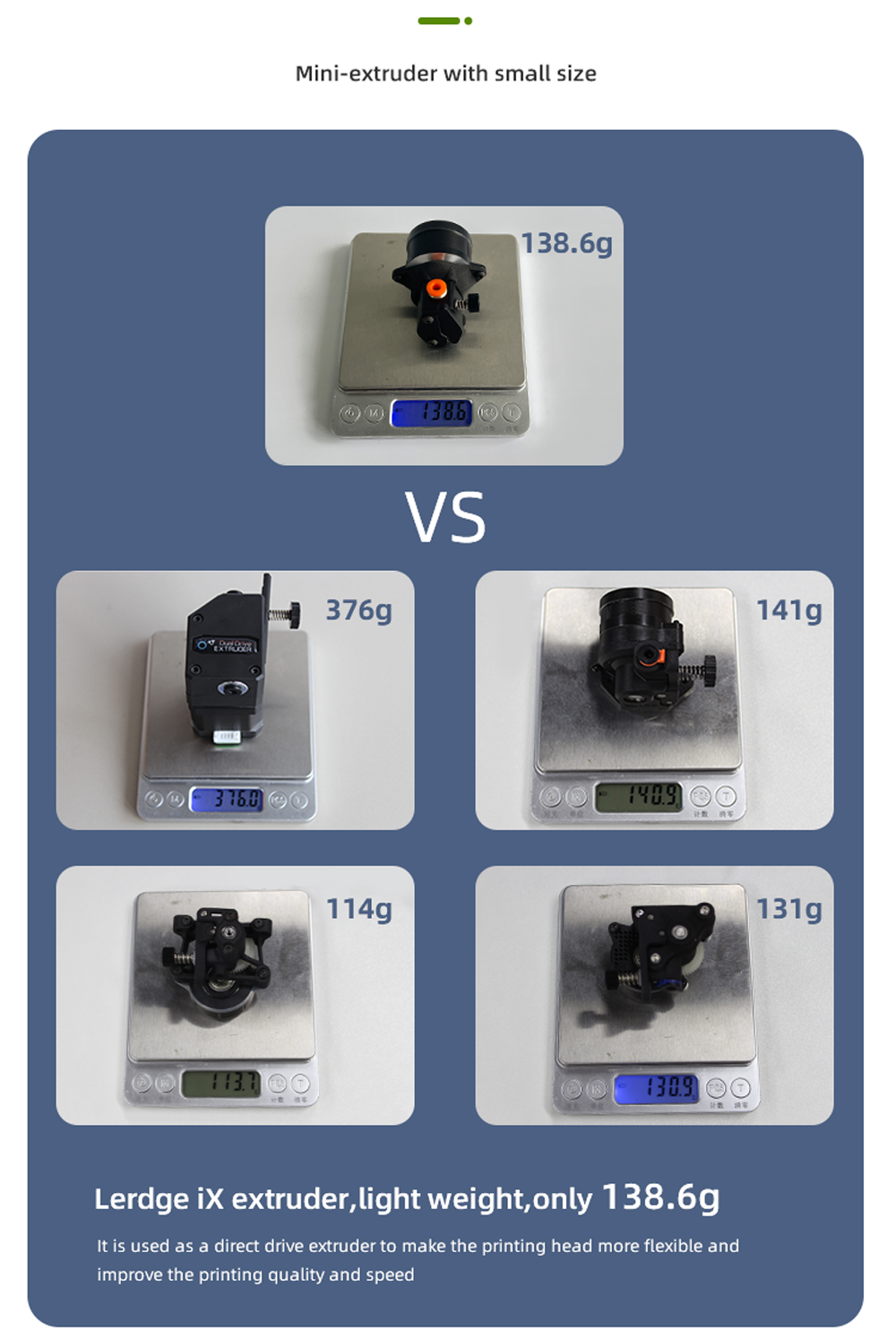 Shipping list
36 circular stepper motor * 1, 1m motor cable * 1, Aquarius extruder * 1
We have different kits for Lerdge-iX 3D printer kit and other printers kits (for example, Creality ender 3, ender 3 v2, Kingroong KPS3 upgrade, Voron, etc)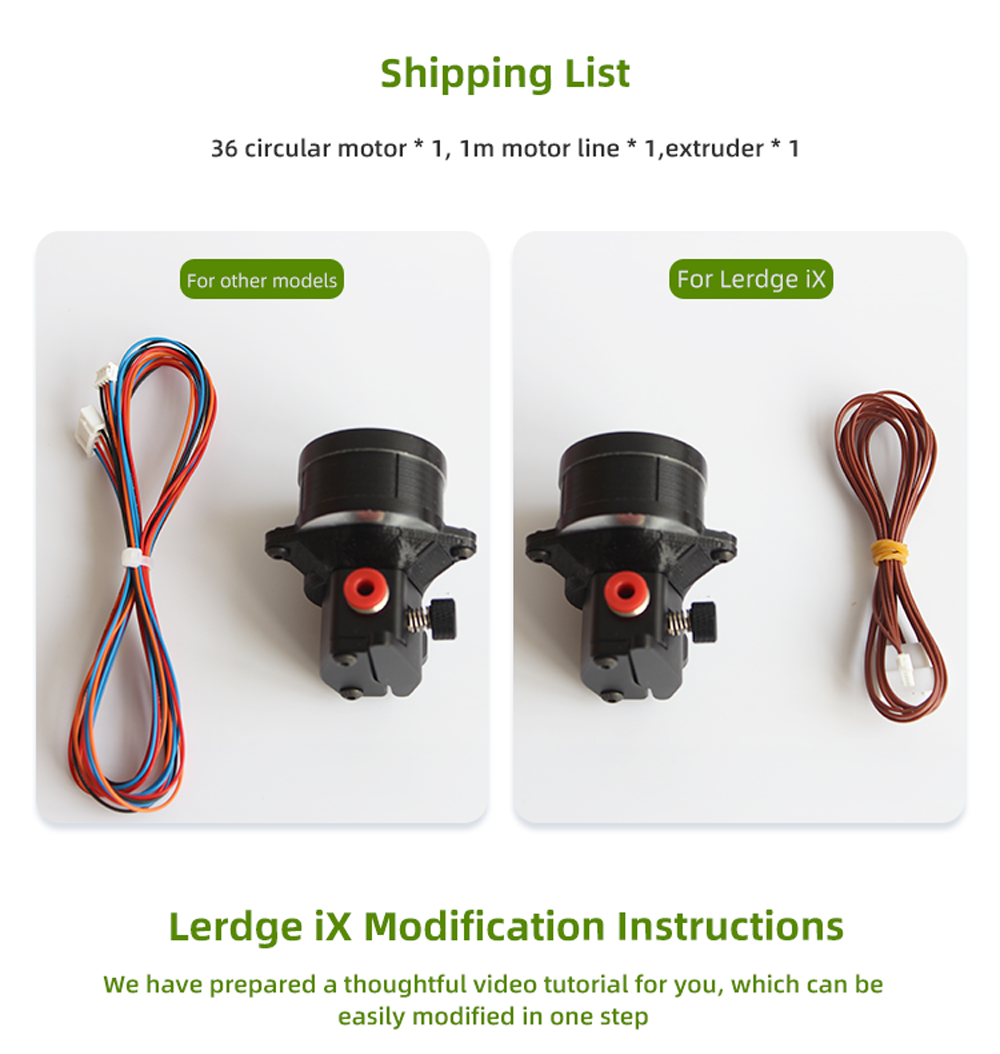 Lerdge iX modification instructions
We have prepared a thoughtful video tutorial for you, which can be easily modified in one step. You can refer to this video: https://www.youtube.com/watch?v=s_HneyM8ji0&t