---
---

Low Temp : Low temperature version 0.4/1.75mm
High Temp :High temperature version 0.4/1.75mm

Blue=BP6 Blue Silicone Sock*1pc

BP6 Module product description:

This module is only recommended for use on BP6 spray heads. We are not responsible for problems arising from other spray heads.

BP6 module product parameters:

Model:BP6 module

Weight: 32g

Thread: M6

Nozzle accuracy: 0.4mm (suitable for 1.75 consumables, nozzle specifications lettering)
​
How to choose: If you print PLA filament , it is recommended to choose BP6 low temperature version hotend , which can effectively prevent the nozzle plug.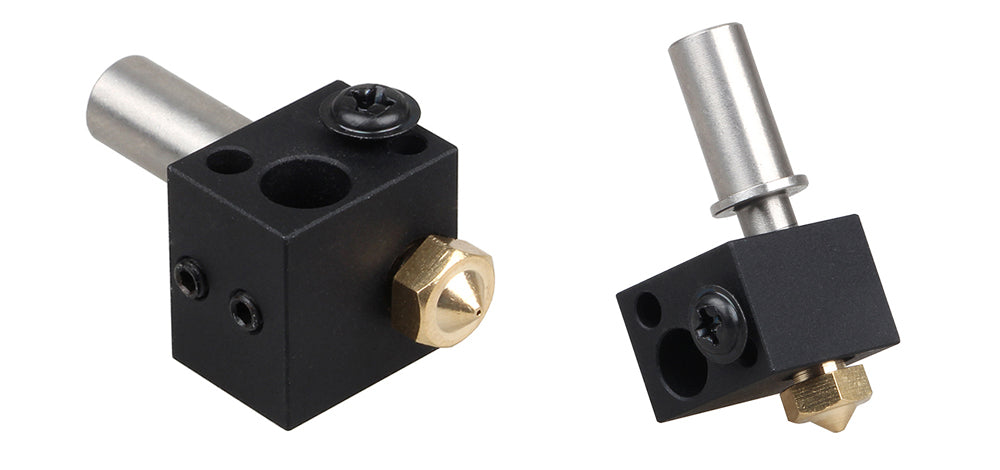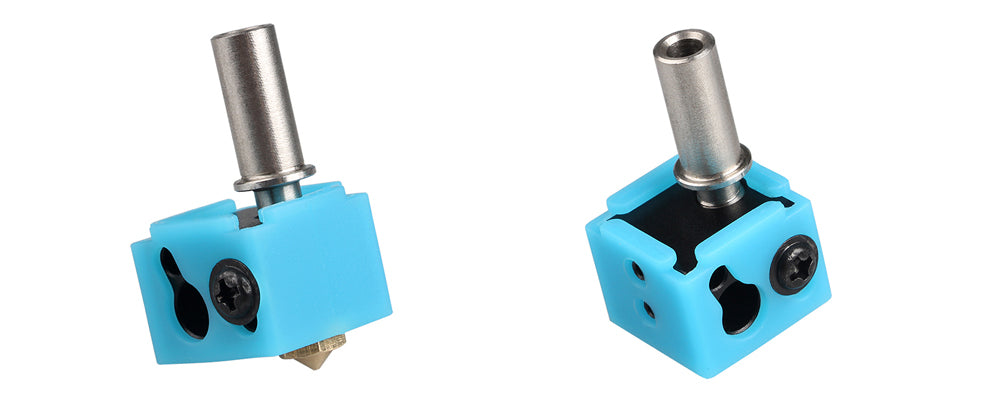 BP6 Module product delivery list:
Low temperature、 high temperature module optional (module containing 0.4 nozzle, heating aluminum block, throat, assembly and measurement delivery)


About the color changed after some time use of the heating blocks:
Due to technology limited, the anodized metal surface color is only for appearance use. After the use of aluminum block, the color will change because the color dye on the metal surface will get evaporated during the high temperature heating, including the natural aluminum block, just not that obvious. (For example, a black frosted heating block will turn yellow when it is heated at a high temperature). But it will not affect the use at all. It is not a quality problem. If you mind this, please consider twice before you decide to buy it, or you can buy a frosted silver or natural color heating block, the color changes not so obvious.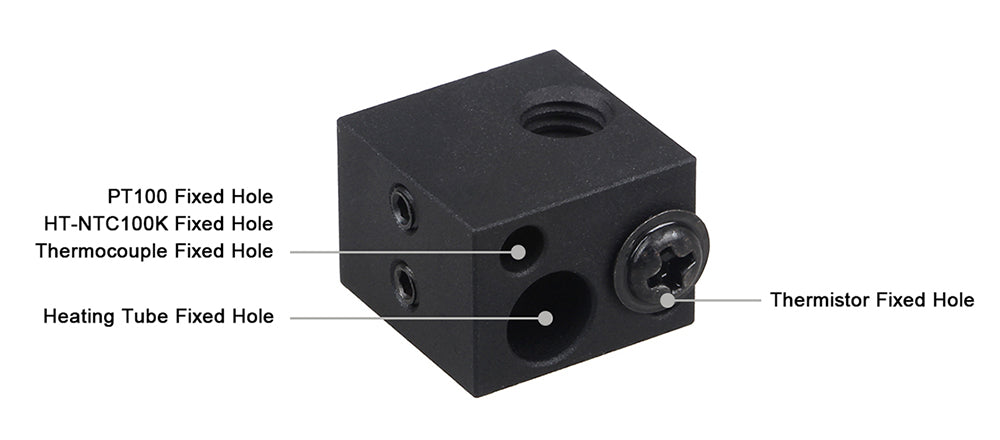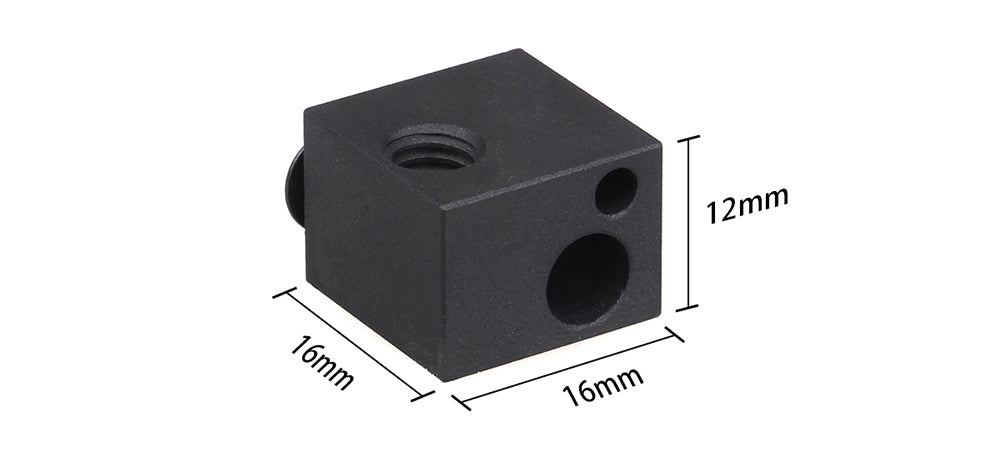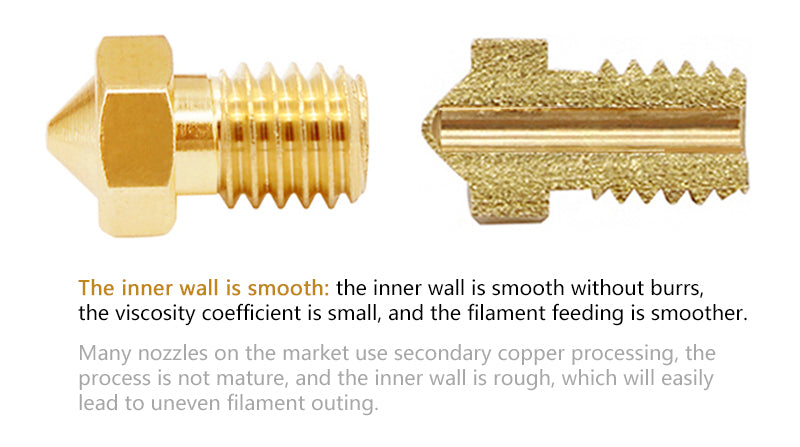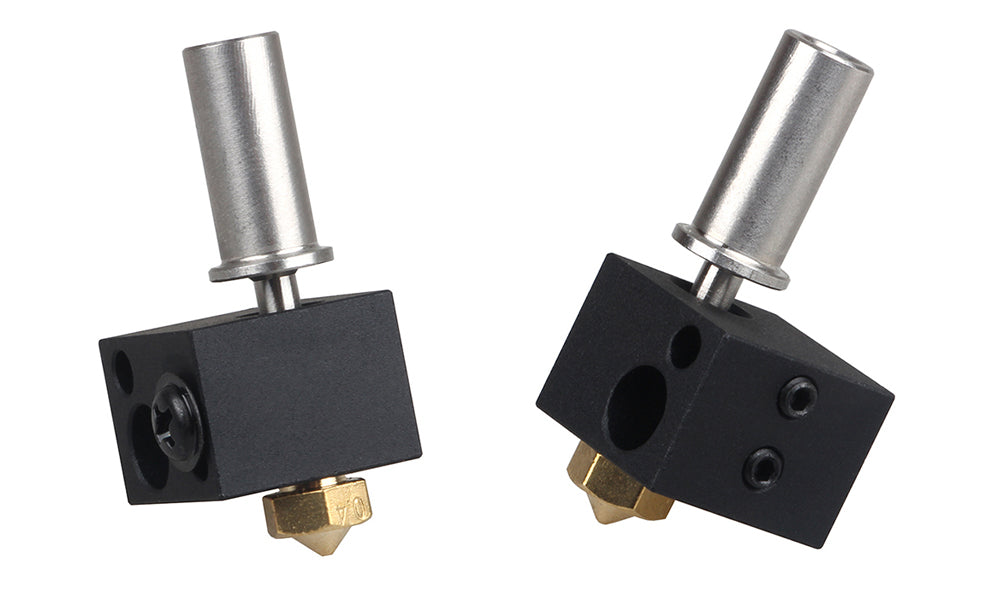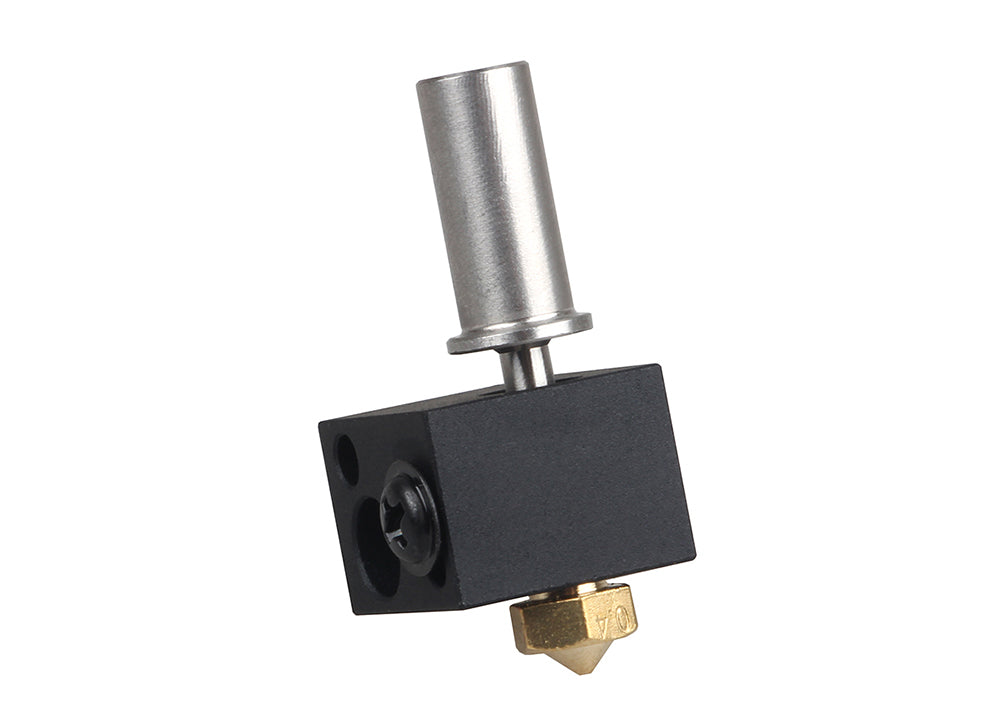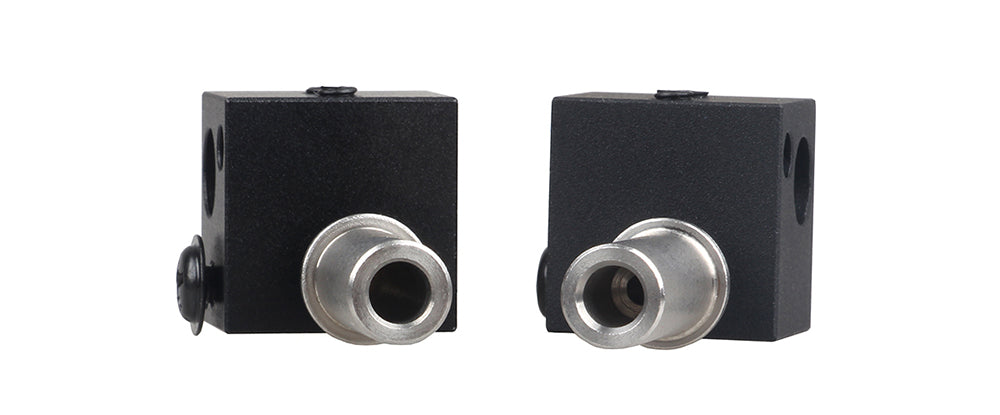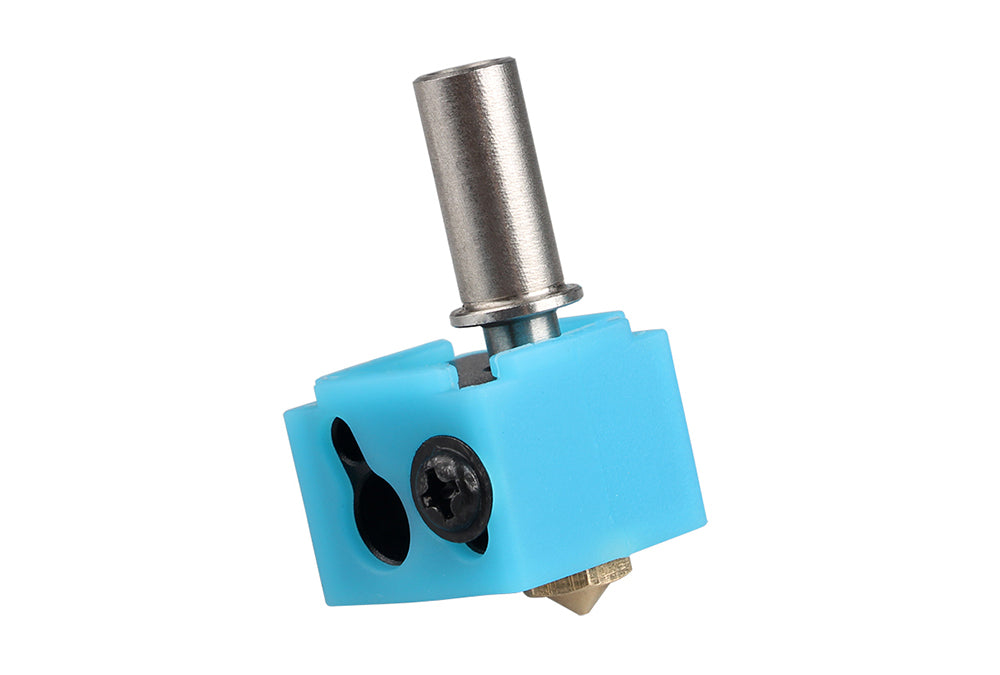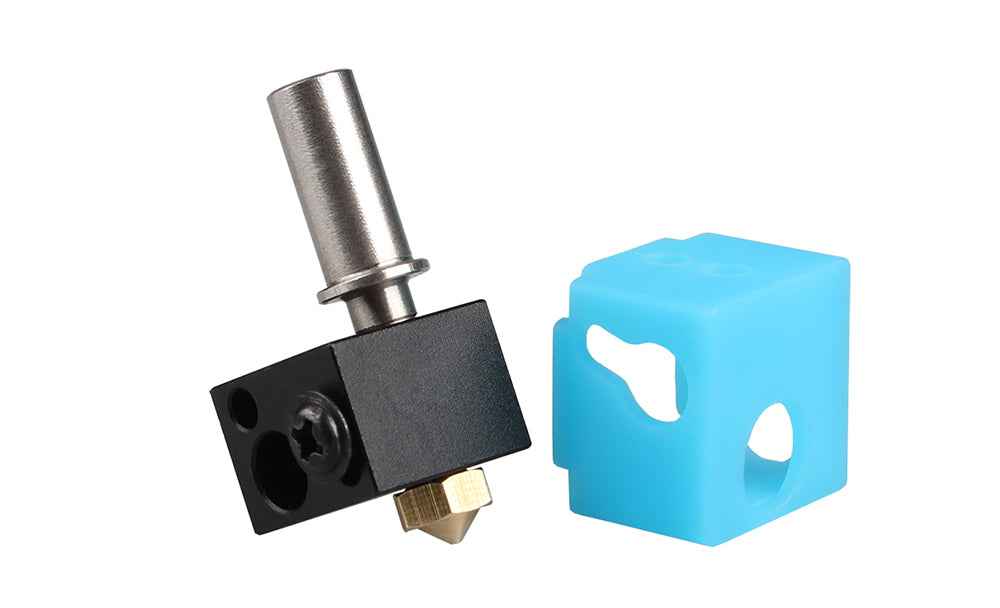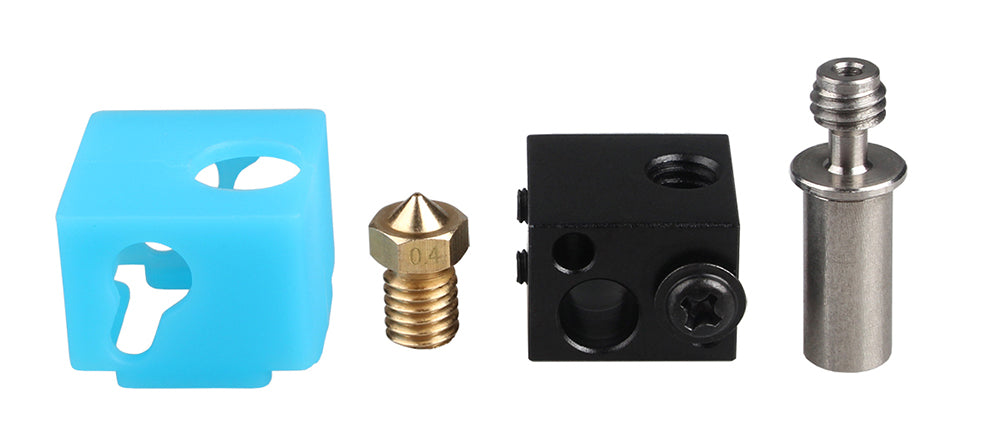 Recommended Products: