---
---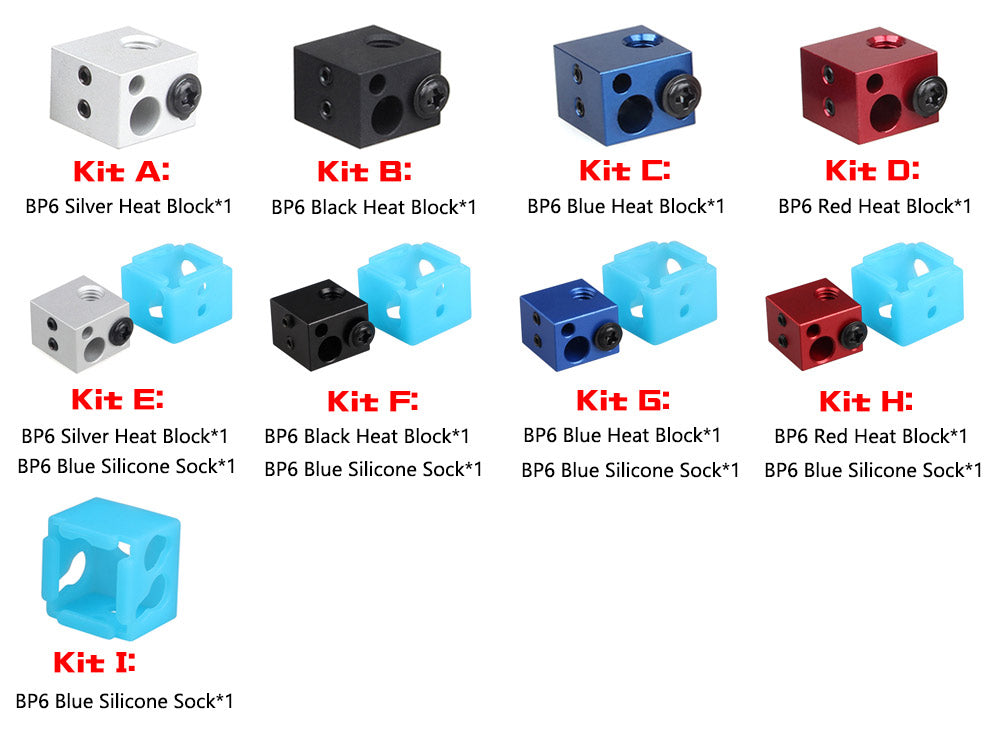 Note: BP6 silicone sock needs to be used with our BP6 heating block, not compatible with other heating blocks.

About the use of BP6 heating block:

The BP6 heating blocks are produced with high-purity aviation aluminum by the Germany-imported CNC machines. The inherent color of aluminum is prone to scratches, and the color will get dark after long time placed, so we work with a professional anode factory to make four colors for the appearance of the heating block, namely, silver, black, blue and red, to ensure the beauty of the product.





About the color changed after some time use of the heating blocks:
Due to technology limited, the anodized metal surface color is only for appearance use. After the use of aluminum block, the color will change because the color dye on the metal surface will get evaporated during the high temperature heating, including the natural aluminum block, just not that obvious. (For example, a black frosted heating block will turn yellow when it is heated at a high temperature). But it will not affect the use at all. It is not a quality problem. If you mind this, please consider twice before you decide to buy it, or you can buy a frosted silver or natural color heating block, the color changes not so obvious.


Product Name: BP6 Heating Block
Weight: 6.5g
Dimensional drawing: 16*16*12mm
Thread: M6 thread
Material: Aluminum