---
---
Product Name:
Lerdge Heated Bed Power Expansion Module  
Color:
Black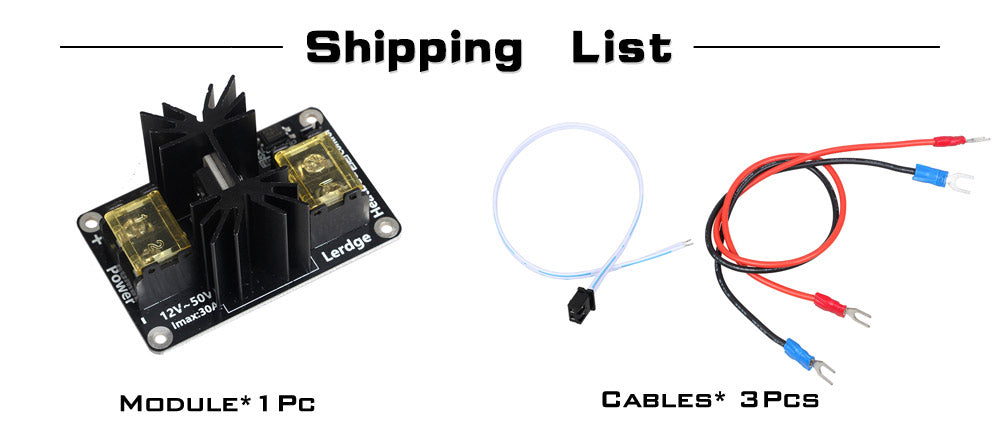 Note:
This module can be used in both Lerdge motherboard, and other 3D Printer motherboards.
Product Description:
Lerdge heated bed high-power expansion module, with unique snowflake heatsink design, has a great cooling effect. This high power module helps your 3D printer equipped with the Lerdge board become even more powerful. The module can solve the current load problem when the heated bed power is too large. Under the normal heat dissipation, the module can be stable long-term work when measured I (Max) = 30A. When using the module, the current should not exceed 30A.
When using hot bed power greater than 150W, an external high power module is needed.
The motherboard shows in the pictures is NOT included in the shipping list.
Please feel free to contact us if you have any question or need more infomation about the module.
Note: If you use in Lerdge-X board, you need to use a hot bed, please buy a 
high-power MOS module and a h
otbed adapter modu
le
.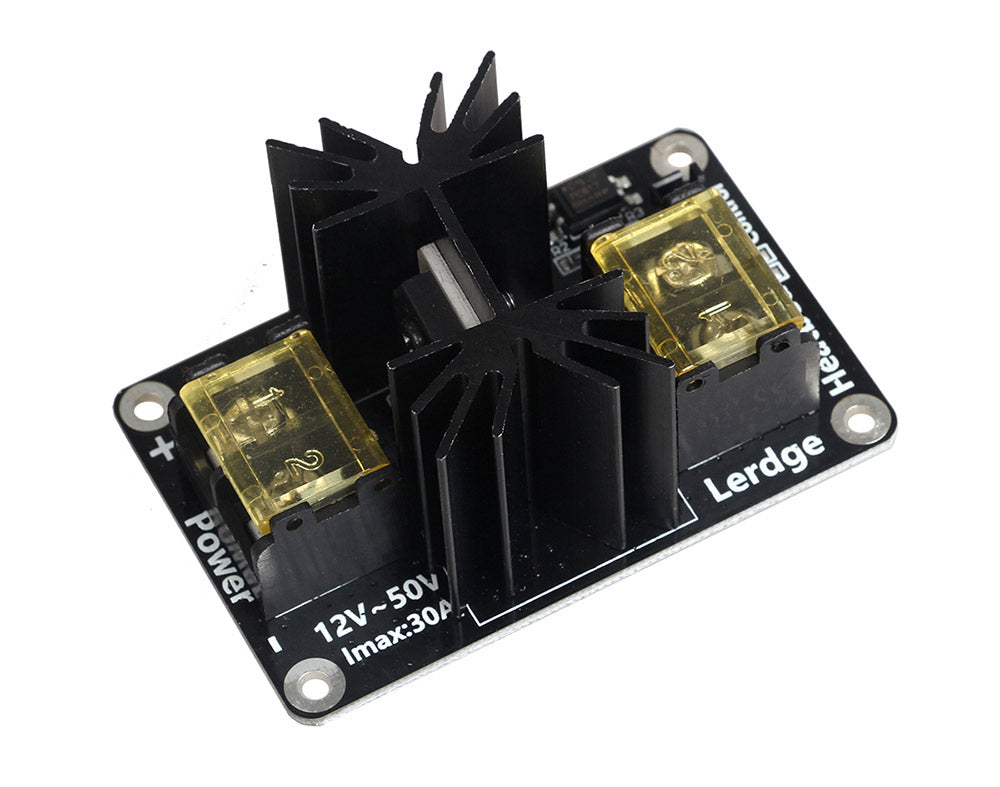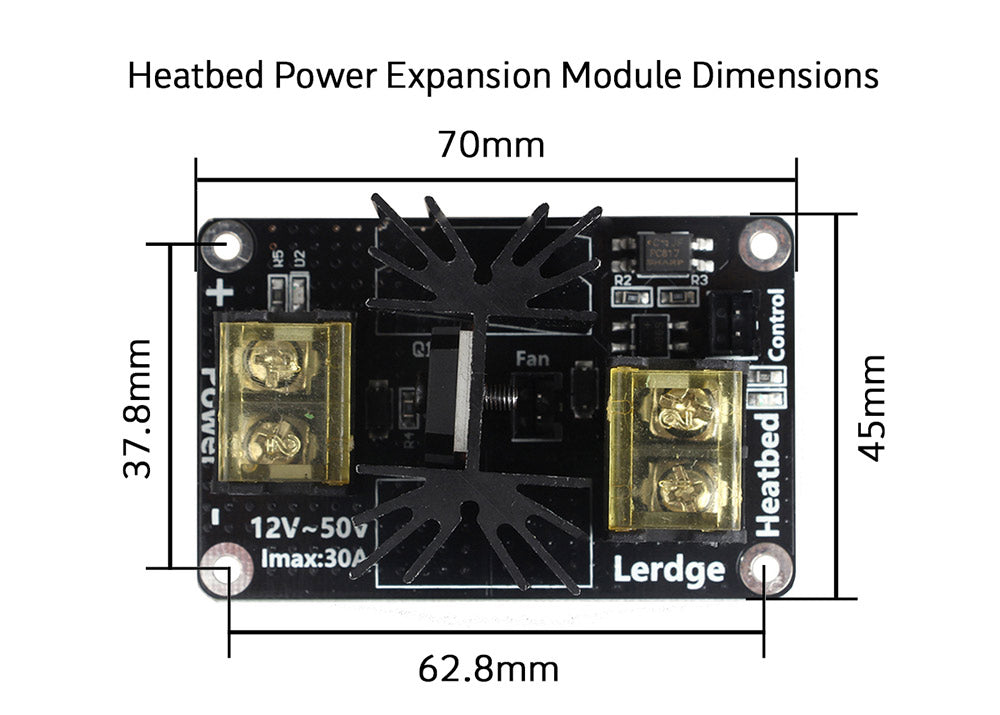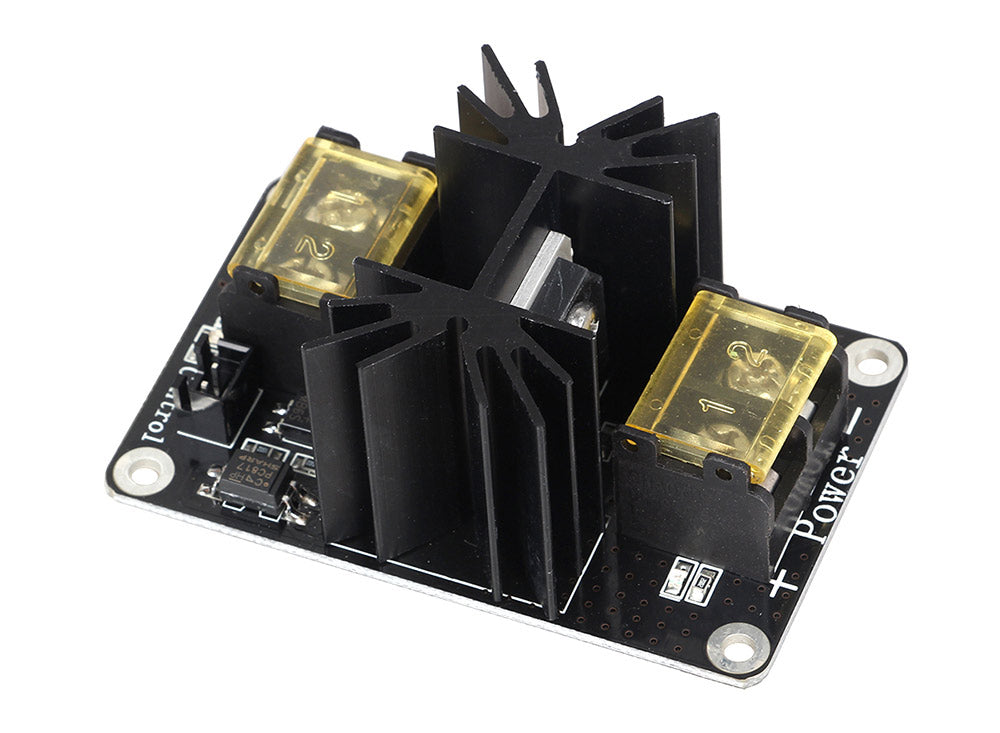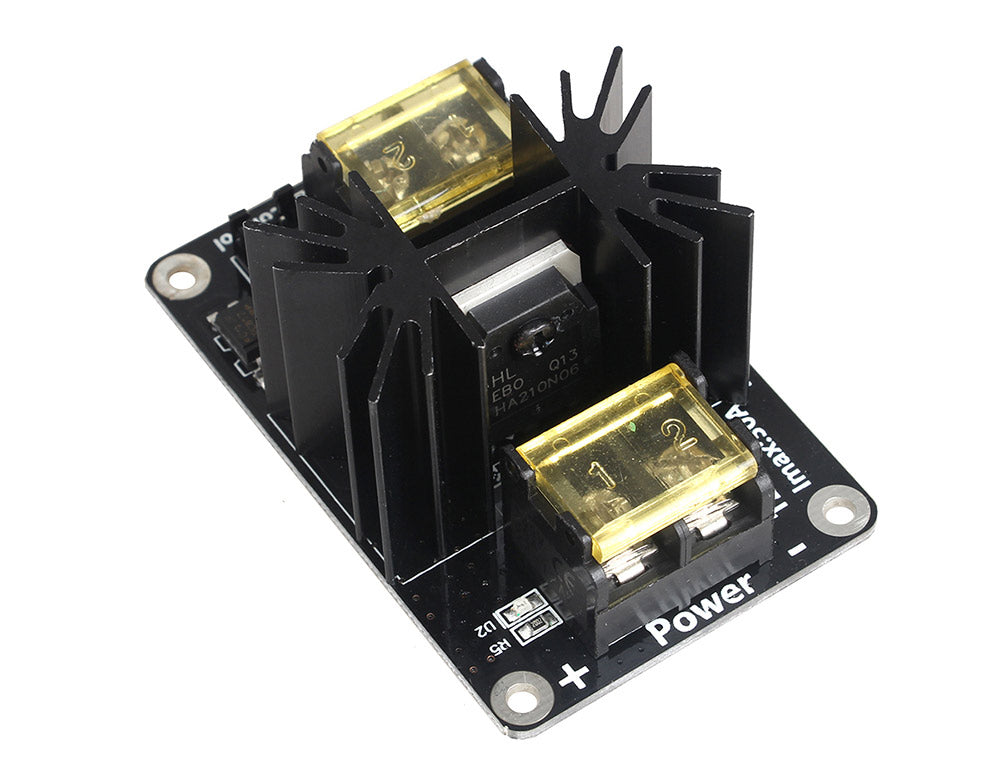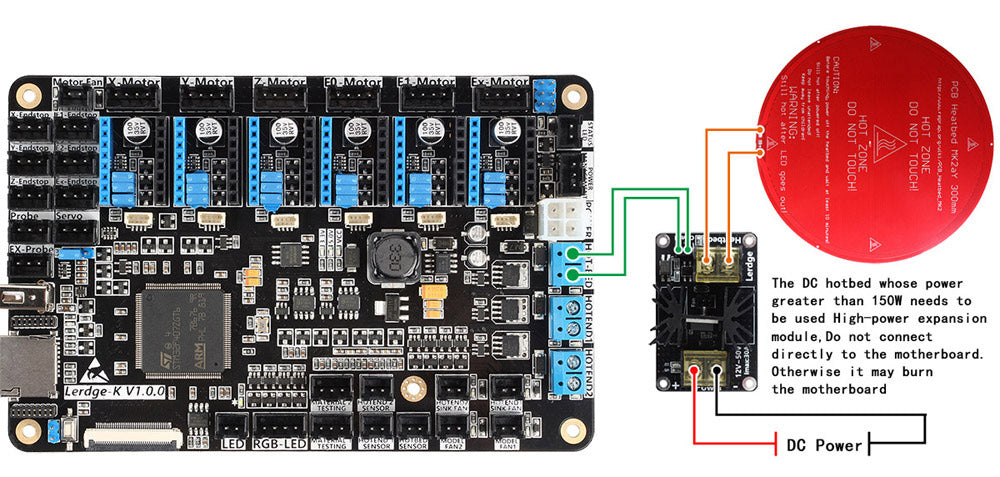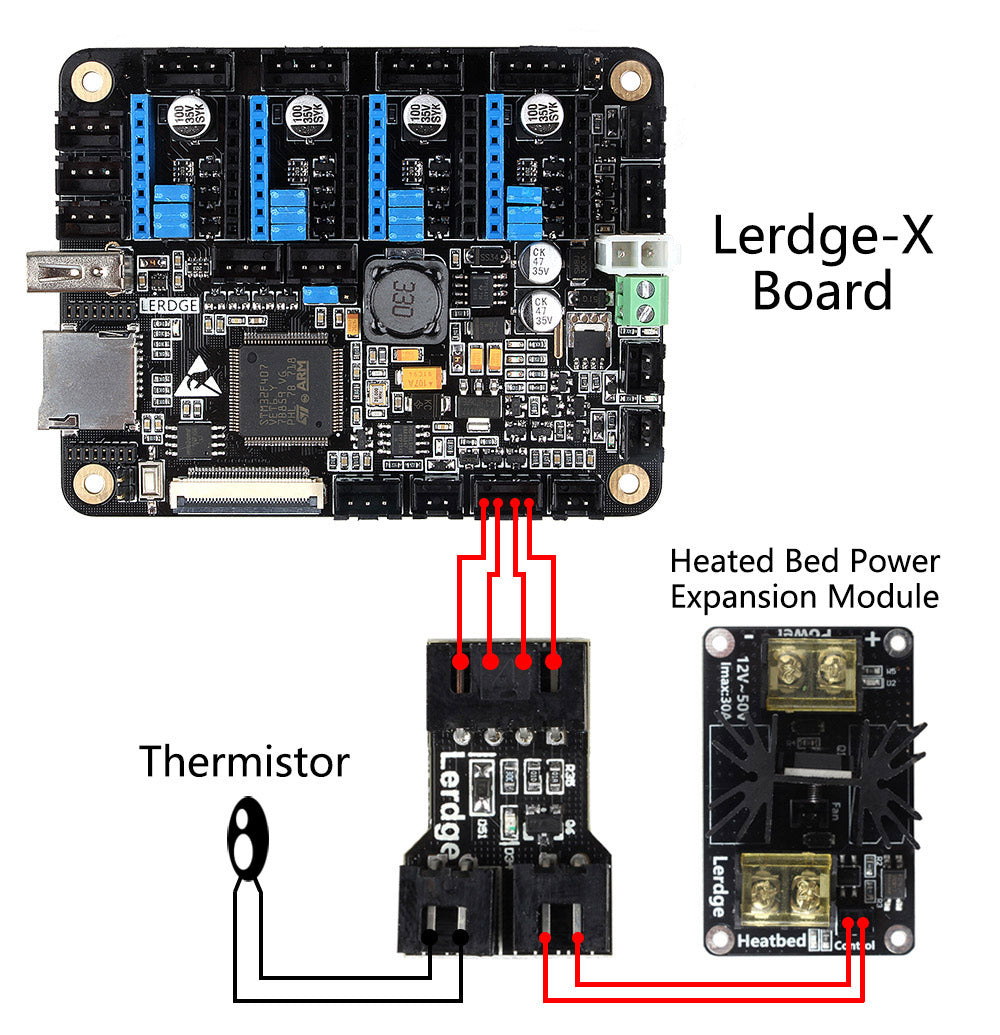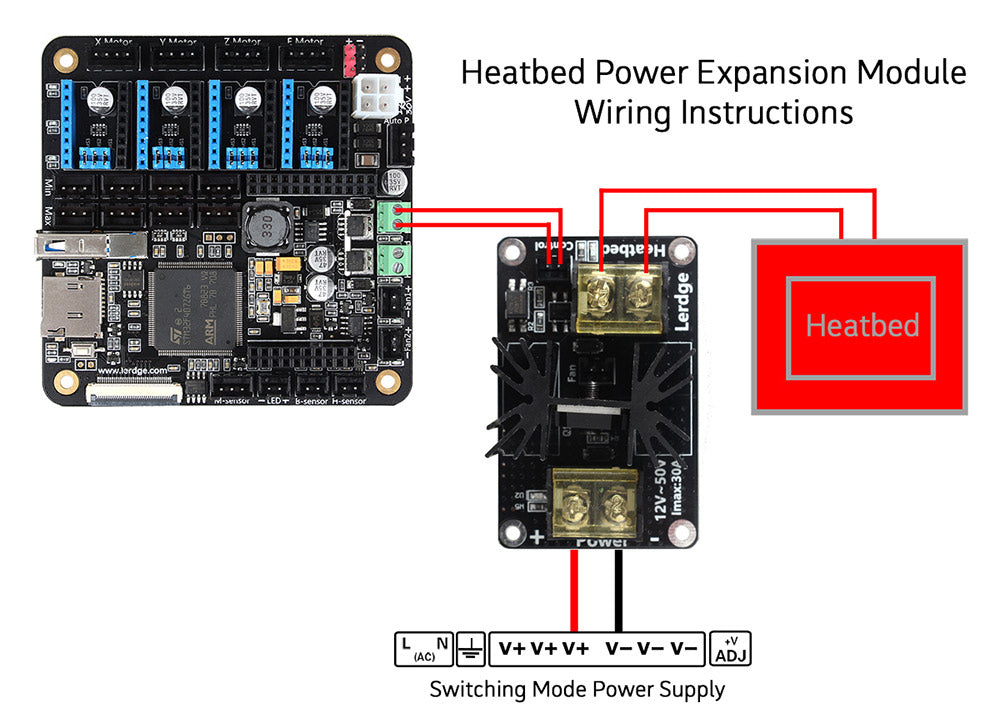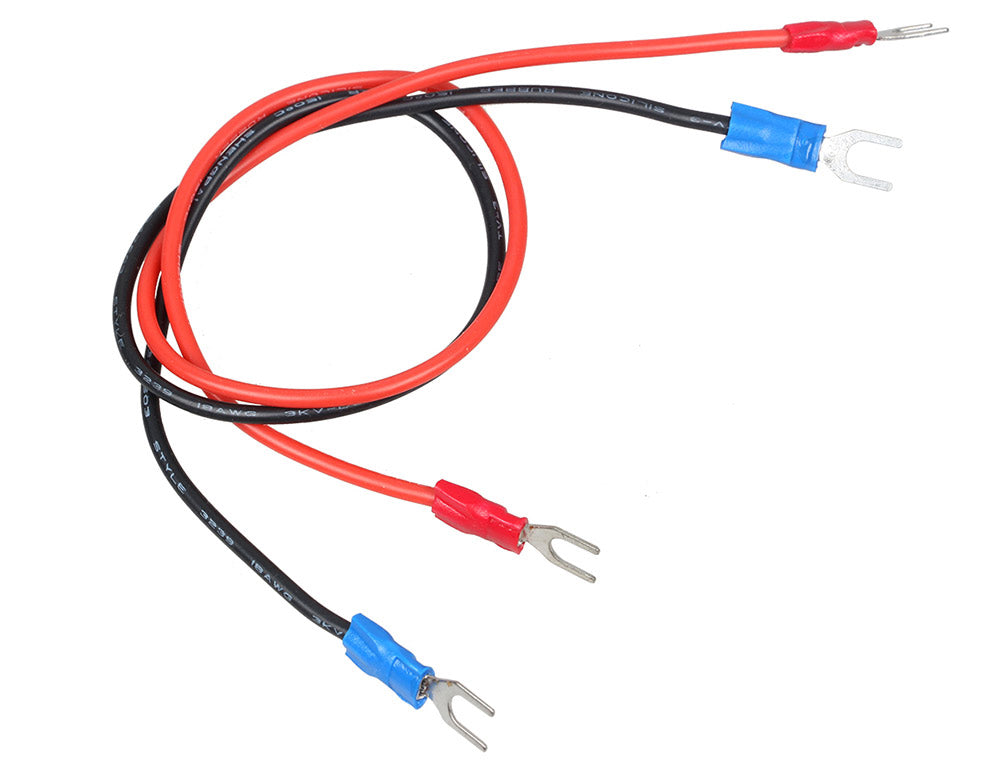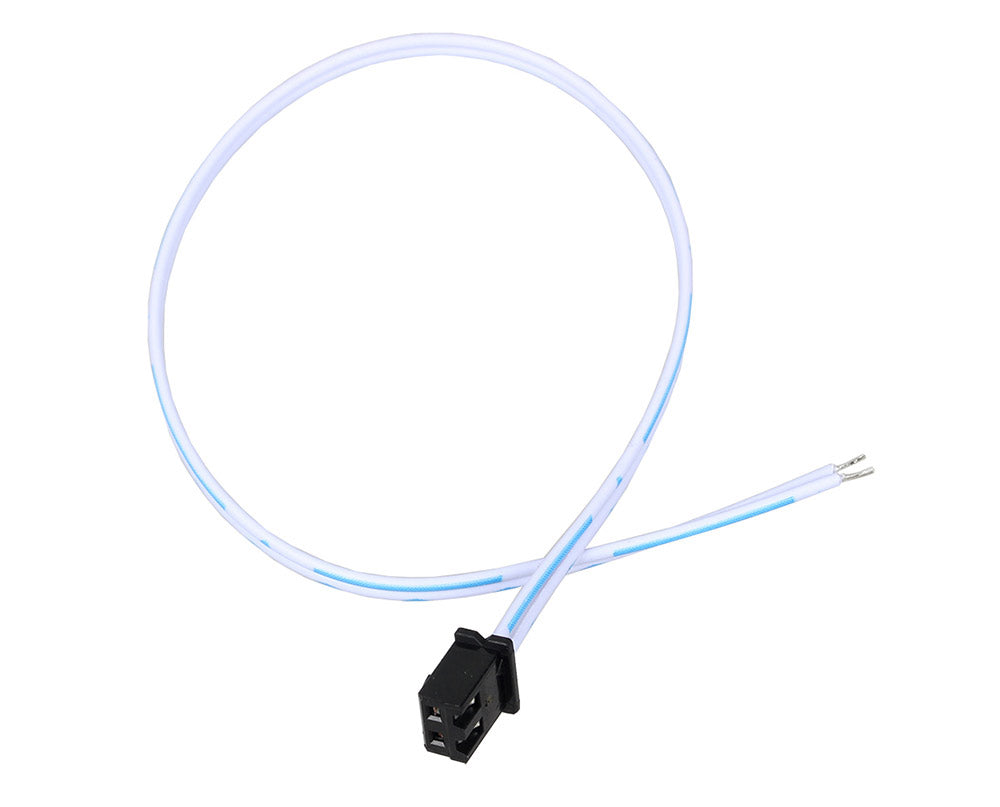 IF WANT TO USE LERDGE-X MOTHERBOARD WITH HEATED BED, THE HEATED BED ADAPTER MODULE ARE REQUIRED: