---
---
Specifications:

Dimensions:
12.5mm * 7mm

Material:
Copper

Nozzle Accuracy:
0.2mm 0.3mm, 0.4mm, 0.5 (support 1.75mm)

Screw outer diameter:
6mm (Metric M6, tooth length 5.5mm, ID 2mm)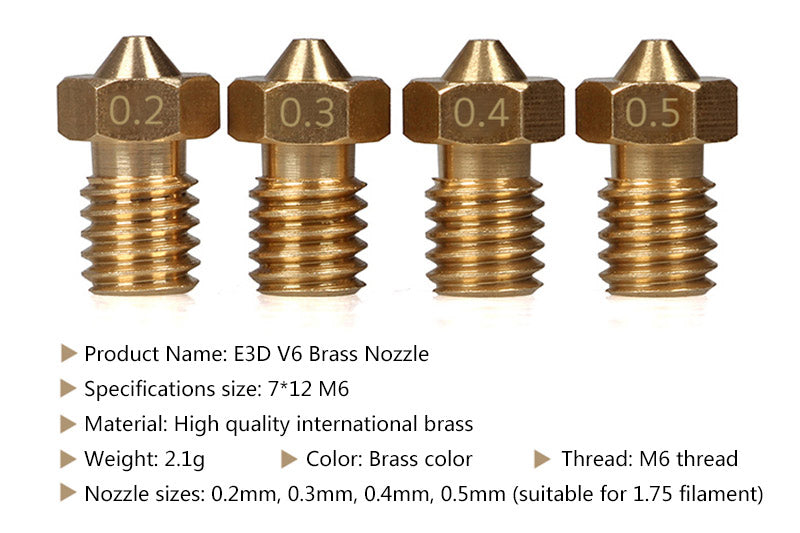 Quantity: 1PC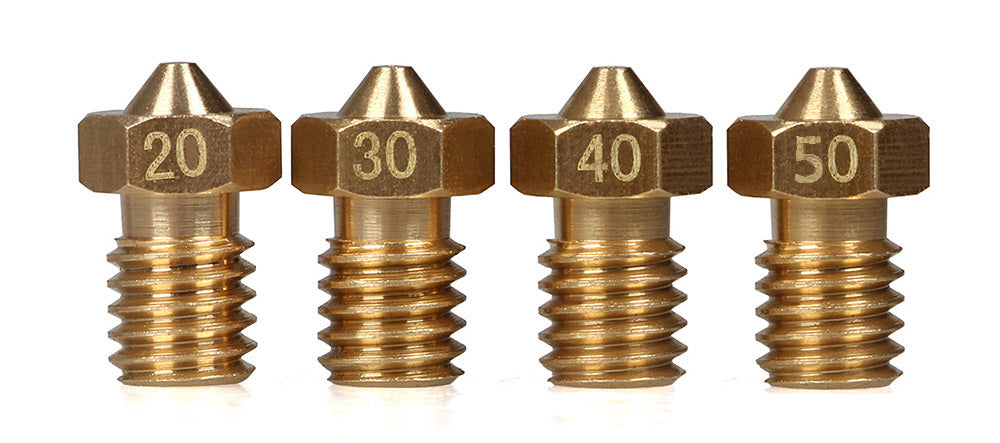 Machining error is within 0.005mm. Customization is available.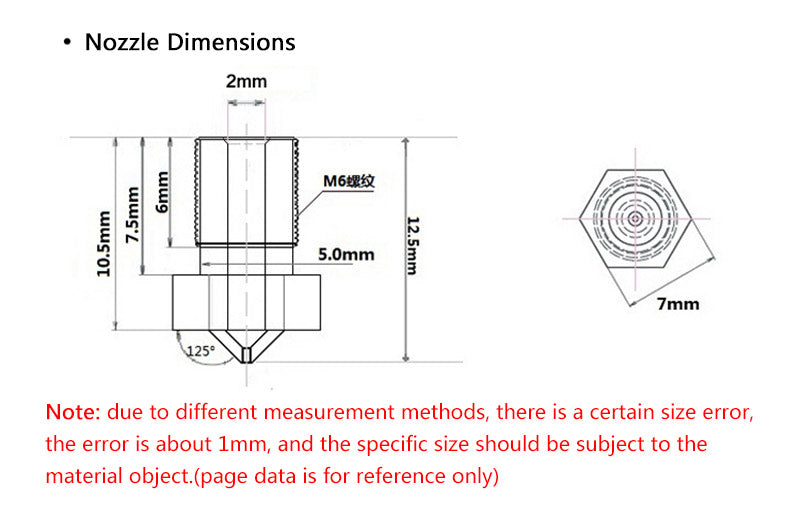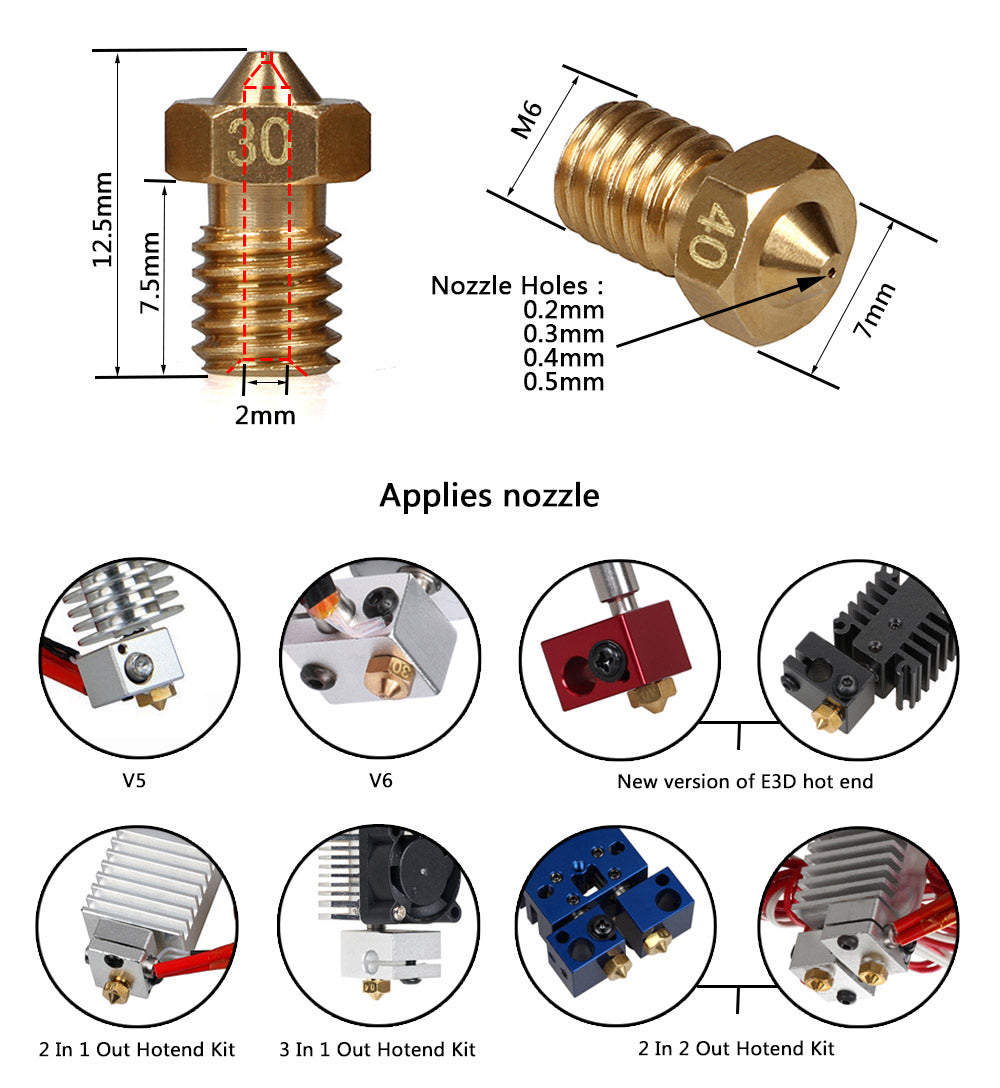 Product Advantages:

1、High-quality international brass is produced by high-precision machining. We don't use second-hand copper to produce nozzles.

2、Cutting chamfer design: chamfer cutting roundness, reducing the resistance of edges and corners to filaments, to avoid being obstructed and plugged

3、The inner wall is smooth: the inner wall is smooth without burrs, the viscosity coefficient is small, and the filament feeding is smoother. Many nozzles on the market use secondary copper processing, the process is not mature, and the inner wall is rough, which will easily lead to uneven filament outing.

4、Laser engraving specifications: the appearance of true brass color, laser engraving specifications for each nozzle, easy to identify.

5、The interface is smooth and the center hole position: The nozzle contact surface is smooth and flat, and the contact with the throat pipe can effectively prevent leakage problem. The position of the nozzle hole is strictly controlled at the center to ensure the quality.